Nuaj provides ready-to-use solutions to drive your enterprise.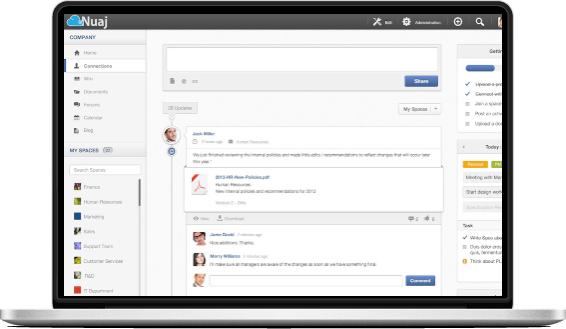 Social Collaboration for Franchises
Nuaj for Franchise
Drive your business by facilitating engagement with your franchisees with Nuaj intranet services specifically designed for you. Discover new ways to create a thriving franchisee community that will elevate your business to the next level.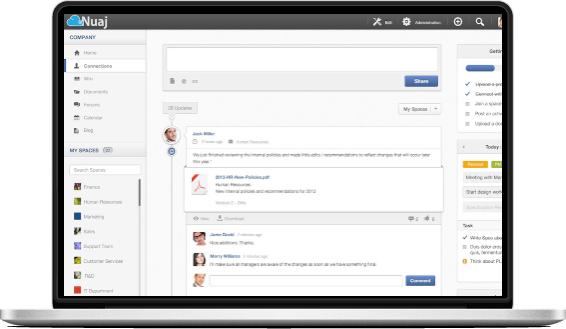 Enterprise Social Collaboration
NuajSpace
Drive your business by driving engagement with your teams and clients. Discover new ways to collaborate; share discussions, thoughts, opinions, likes, documents, comments, status, tasks.  Simple to use enterprise social collaboration intranet service.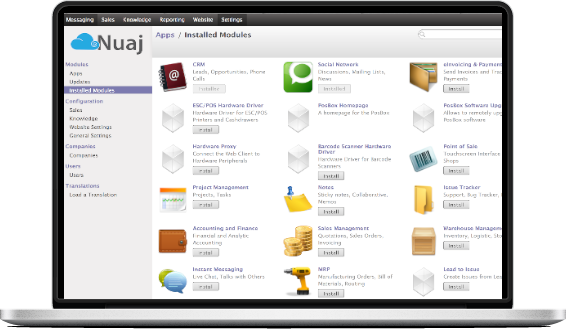 Business Process Automation
NuajOps
Automate your business operations with simple to use ERP service. More than 200 business function modules can be configured for your needs, including: Customer Relationship Management (CRM), Sales, Time-Sheet, Project Management, Inventory, Websites content, e-commerce, etc.